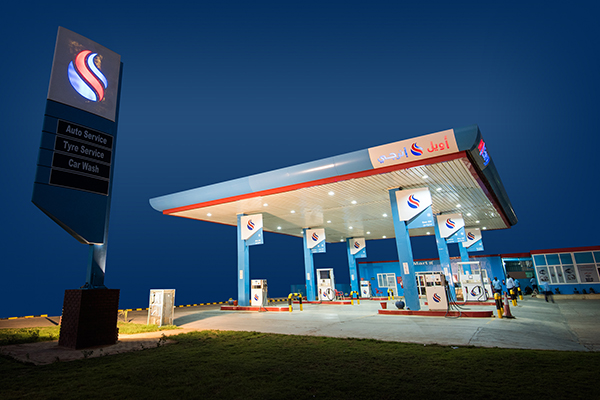 We provide you with our excellent services through over 100 Service Stations that strategically located to cover Khartoum and allmajor cities in Sudan.
Apart from marketing fuel products, we also operate convenience stores and provide other services catering to our customer's needs and variety of choices which include: lubrication services as well as car care products and services. We also provide the service of prepaid fleet card products (coupons) which will be replaced by the automated E-Cards System, sooner.
We are maintaining our leadership position as our sales volume is growing far ahead of the industry growth rate. This is testament to the continued trust and conviction placed on the Oil Energy brand by our customers.