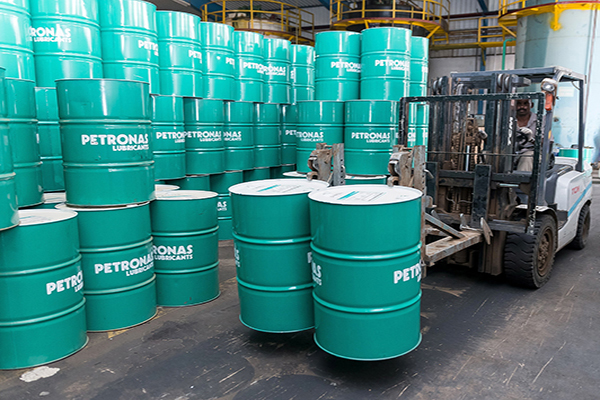 We are owned two brands namely Oil Energy Lubricants and Lama Lubricants. Additionally, we are, exclusively, the distributor for PETRONAS Lubricants.
Our range of products covers; Engine Oil (Automotive), Hydraulic range, Transmission oil (ATF), greases, car care products and other special products.
Lubricants Blending Plant:
- In the end of 2012, as part of its plan to enhance the supply chain in Sudan and North and East Africa, the company acquired a blending plant in Sudan – Elbagair Industrial Area (Oil Energy Lubricating Oil Blending Plant).
- The current production capacity of the plant is 18,000 MT/Year. Also, and in addition to the production of the lube oil, the plant is having different product lines of producing metal barrels, packing plastic gallons and packaging cartons.
- With a wide range of needs of customers, quality is critical, as is the strictest supervision and product testing. Complying with the fullest extent of the international ISO 9002 production standards and boasting highly trained, motivated staff, total professionalism is the key to everything we do.